Sales Information & Where THE FANTASTIC BURGER Is
THE FANTASTIC BURGER is normally closed on the first Tuesday of every month.
Open Mon.-Fri. , Holiday , day before the holiday  9:00~18:00
           Sat. 9:00~12:00 14:00~18:00
Sun. 9:00~11:30 14:30~18:00
Address : 489 Matsue, Aksashi-shi, Hyogo
It takes about 20 minutes from Sanyo Hayashizaki Matsue Kaigan station on foot or 30 minutes from JR Nisihi Akashi station on foot.
↓If you are interested , please check this link. they are eritten in English and Japanese↓
THE FANTASTIC BURGER
明石その他のカフェ・スイーツ、THE FANTASTIC BURGERのホームページです。お店の基本情報やおすすめ料理の…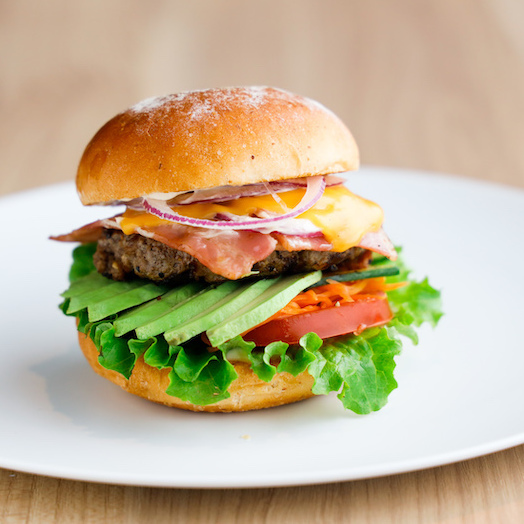 Atmosphere of THE FANTASTIC BURGER
The entrance is like this.
The walls are glazed , so you can enjoy spending time with ocean viewing.
And , soft cream is placed in front of the entrance.
The interior is like this!!
The interior is very fashionable. The decoration of the wall is so cute.
The view of sea from inside is like this!!
The window seats are the best! It's very calm.
The Menu of THE FANTASTIC BURGER
The FANTASTIC BURGER mainly serves hamburgers , but FANTASTIC also has drinks , potatoes , and so on…
The Menu I Ordered
Crazy Cheese Burger set potato fried and drink ¥1,020

Fantastic Soda +200 yen for the above set

Fantastic Burger set potato and drink
Crazy Cheese Burger set potato fried and drink (+200 yen Fantastic Soda)
The best burger with 100% beef juicy patties, lettuce, bacon and lots of cheese sandwiched between popular bakery buns! !!
Hamburger is very big. I think you will be full!!
It was very delicious.
About Fantastic Soda , Frozen lemon is in the Fantastic Soda. Fantastic Soda tastes bit sweetness and sourness of lemon. It is delicious.
I think eating delicious foods with ocean viewing is very good!!
Fantastic Burger
Burger with beef patties, bacon mix cheese, sliced ​​cheddar, salad, marinated carrots, marinated cucumbers, tomatoes and sliced ​​onions!
It is a popular menu of this cafe.
This burger was very big and delicious too.
Valuable Information About THE FANTASTIC BURGER
There is a parking lot nearby
There is a big parking lot. you can park for a slight charge.
I recommend you to park there. Because Fantastic Burger does not have parking lot.。
There is a beach in front of cafe and you can enjoy there
The beach is like this!!